Alexandra and RCN team up to get nurses' uniform design views
We've been working with the Royal College of Nursing to give nurses across the country an opportunity to share their views on uniform design in a joint survey.
Over 1,300 nurses and allied health professionals took part in the questionnaire which focused on the functionality and wearability needs of nurses working in a wide range of healthcare settings.
Charlotte Auger, our Lead Technical Designer, said: "As a design team we are so pleased with the level of engagement received from the RCN community which has given us a greater understanding of how hard working the nurses uniform has to be.
"Nursing is a physically and emotionally demanding profession and all nurses deserve a uniform that really meets their everyday needs. Working in partnership in this way we are able to really understand the day-to-day restraints of the medical working environment that will help to inform and engineer the future of our design and products."
A group of nurses taking part in the joint survey have also agreed to provide uniform insights on an ongoing basis with us through a dedicated design focus group. Charlotte added: "Good design comes from listening, and having an ongoing partnership with nurses is invaluable."
The Royal College of Nursing is the world's largest nursing union and professional body, representing more than 450,000 nurses, student nurses, midwives and nursing support workers in the UK and internationally.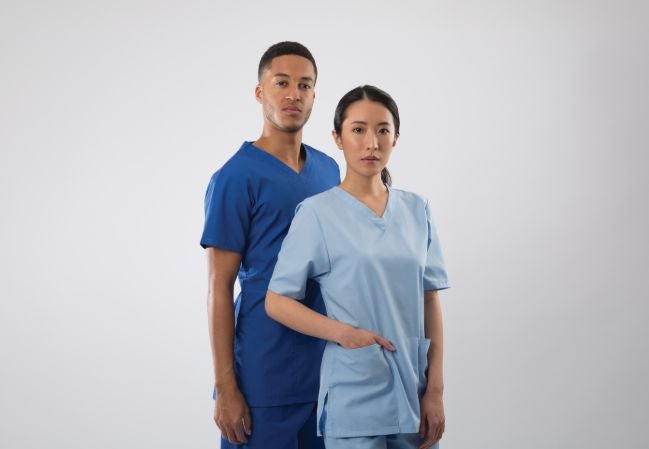 We're the Lead Sponsor of this year's RCN Nursing Awards, and are also sponsoring the Patient's Choice award, which gives patients the chance to nominate a nurse or healthcare assistant who has made a real difference to their lives.
The UK's most prestigious nursing awards form a celebration of how nurses have gone above and beyond – especially during the last year with the profession on the Coronavirus frontline.
Phil Smithers, Sales and Marketing director at the RCNi said: "We are delighted to have partnered with Alexandra on this survey. We all know just how important the functionality, look and feel of the nursing uniform is and it's great that the views and insights of nurses across the profession are being sought."
The joint RCN/Alexandra survey comes in the wake of a national debate over whether the NHS in England should follow Scotland, Wales and Northern Ireland and adopt a standardised, national nursing uniform.
In April, NHS Supply Chain launched a seven-week consultation into whether a national approach to uniforms should be adopted – a move which could see an end to the plethora of colours and styles used across hospital and community settings in England. Initial results suggest overwhelming support for the move.