5 reasons Alexandra is the best place to buy chef uniforms
Chef uniforms matter more than most when it comes to keeping their wearer comfortable. Chefs work in furnace-like kitchens with sharp implements and at a relentless pace, so their clothing must feel pleasant to wear and keep them safe.
Such critical requirements from their uniforms mean chefs need to trust the clothing they're purchasing and the business they are buying it from.
Here are five key reasons why Alexandra is the best place to purchase chef uniforms:
Your uniform works with your role
As a busy chef, you need clothing that helps you to keep cool and feel comfortable while on shift, so we design our workwear with this in mind.
For example, our Contrast panel chef's jacket features moisture-wicking side panels that quickly move excess water from the inside to the outside of the jacket so it can evaporate. Wicking like this reduces sweat inside your uniform to keep you cooler, drier and more comfortable.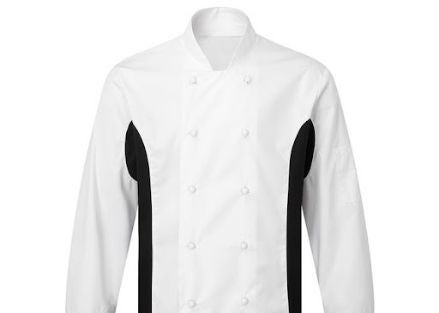 Our uniforms solve the challenges of your industry because our design team consults chefs when creating any new uniform pieces. In addition, by asking people in your industry about their current uniform problems and getting them to test our designs on shift, we continually update our ranges to make them the best they can be for your specific role.
You can find everything you need in the same place
You'll find it easy to shop at Alexandra because we offer everything you need to complete your chef uniform in one place.
Within our ranges of chef uniforms, we stock:
All come in a range of styles, sizes and colours so you can find the perfect uniform for your role and business.
You can even personalise many of our products through our bespoke embroidery service. This service allows you to add a custom design, logo, employee name or anything else to your garment. It's the perfect way to build on your business' brand for those moments when you're front of house.
You get a two-year guarantee
Shopping for new chef clothing takes a lot of time that you likely don't have, so you don't want to be doing it very often.
Fortunately, when you shop with Alexandra, every garment comes with a two-year guarantee from the date of delivery.
This guarantee means you'll cut down on the number of times you'll have to go garment shopping and save money on having to buy new clothing constantly.
It also means you'll help the environment by reducing the amount of new clothing you have to purchase.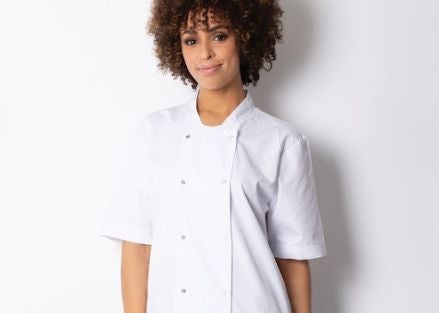 You can be sure of the sizing
One of the most complex parts of buying uniforms can be knowing whether it fits correctly and comfortably for your long shifts.
Our expert team of fitters has years of experience in fitting uniforms for chefs across the industry, so they can help you to find the perfect size for your body.
Alongside their professional fitting service, we offer handy sizing guides to help you measure to get the fit you need. Watch our YouTube video tutorials to determine how to measure, and then read the size guide table to find the Alexandra size that best suits your body shape.
You can easily manage your order on our website
Purchasing online isn't always easy, especially if the website you're using is difficult to navigate or doesn't carry half of the items you're looking for.
At Alexandra, we recently relaunched our website and redesigned it from the ground up to be easier to use. For example, our search function suggests relevant garments and remembers the ones you recently looked at to find them again easily.
We also have a QuickOrder system accessible from your account, so you can easily reorder your own uniform styles time and time again.
Shop the wide range of Alexandra chef uniforms here.