Are boomers the ethically sourced clothing UK trendsetters?
Across the world, brands from Lenzing Tencel to Stella McCartney are working towards improving their ethical and sustainable practices, but is the drive towards sustainable fashion a trend that appeals to all age groups?
Not necessarily, according to a recent survey conducted by Alexandra Workwear. The poll asked UK and Irish public members to consider what drives them to make their clothing purchases and whether ethical production methods could sway them into buying.
The survey shows those aged 55+ are more likely to purchase from sustainable clothing brands than any generation below them. A result that may make the fashion industry's eco-conscious players rethink how they market their sustainable fabrics.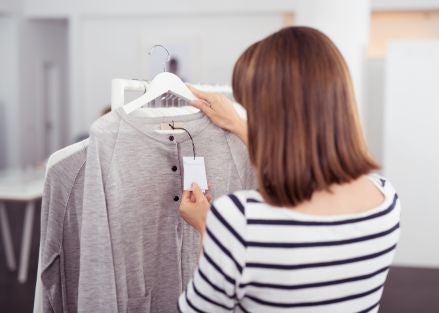 Who are the ethically sourced clothing UK trendsetters?
The Alexandra ethical workwear survey results suggest that consumers aren't yet widely convinced by eco-friendly clothing options. However, those of the 'baby boomer' age and above (55+) are more likely to purchase sustainable garments than younger generations.
In the poll of 1000 respondents, when asked how important it is to them that a garment is sustainable, most people chose 'neither important nor unimportant' (35.5%), followed by 'somewhat important' (22.3%).
This result aligns with a question where respondents were asked to choose their primary purchasing deciding factor from a list of seven options. Here 'sustainability' ranked fourth with 7.1% of the vote, lagging far behind 'Comfort' (32.7%), 'Price' (29.5%) and 'Quality' (19.7%).
These initial results take the populations as a whole, but there are nuances when split by age group. For example, the 18-24 age group's most common answer was sustainability is "not very important", whereas the 45-54-year-olds were the only group that believed sustainability was "somewhat important", which could suggest the young care less for the environment,
So baby boomers are more likely to purchase sustainable clothing, but are they really ethical clothing trendsetters? To find out, we need to see the reasons for these statistics.
What are the reasons for the generational differences?
Price, clothing rental, manufacturing processes and customer-centricity all have a role in influencing purchasing decisions.
Price
The data suggests that price could be the most significant factor in why older generations are more likely to shop sustainably.
When asked, "how likely are you to purchase sustainable garments if they're more expensive than a non-sustainable alternative?" younger age groups were far less likely to shop sustainably compared to their older counterparts.
One reason for this could be that younger generations don't put the same high value on sustainable options as the older generations. Perhaps because they don't view clothing as environmentally damaging as other product types such as vehicles or travel.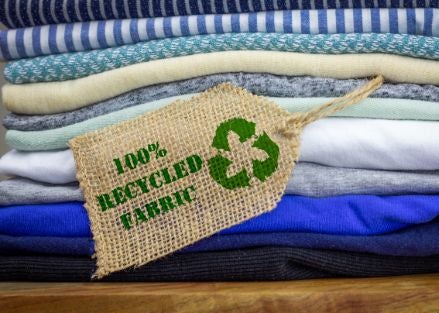 However, the poll suggests younger generations don't have so much money to spend on the more expensive sustainable options. Hence, they are more likely to just look at on-shelf prices when choosing their garments.
The point is backed up when considering that "price" came 2nd in consumers' top priorities when purchasing garments. A result influenced by the young because consumers unconcerned by price (likely to be the older generations) are 22% more likely to shop sustainably.
Rental
The steep price of owning sustainable clothing might be forcing the younger generations into renting it.
Therefore it could be argued that the older and younger generations both care for sustainable clothing in equal amounts; they just have different ways of accessing it. For example, baby boomers and above tend to purchase it outright, and younger generations look to rent.
Manufacturers
A significant difference between the generations is how much responsibility they place on manufacturers to develop sustainable offerings.
40.4% of consumers across all age groups believe manufacturers should do more to help the environment, of which those in the 45-55 age group held this opinion most strongly. However, those in the 25-34 age group disagreed more than any other age group that manufacturers should be responsible.
Given the 25-34 age group also tends to rent more than any other, it could be argued they believe the responsibility to adopt more sustainable practices lies with the individual rather than a corporation.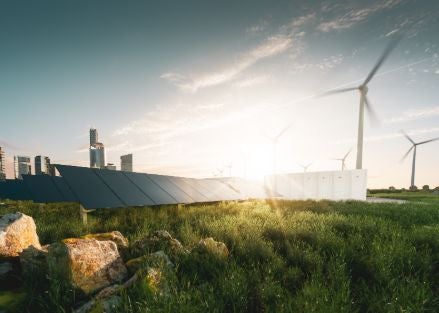 Societal
The influence of society is another potential reason for the generational differences toward the prioritisation of sustainable garments.
When asked what sustainability means, the young are more likely to define it as 'fair labour practices'. In contrast, the older generation believes it means 'longer-lasting products'.
One reason for this could be the ideas handed down from parents. The older generations grew up being parented by those who lived through the war years where rationing was present, and an item's value was determined by its propensity to last.
In contrast, the younger generations have grown up parented by the baby boomers whose working life has undergone some of the most significant societal shifts – increased workers rights, equality, consumer protection – in history. So perhaps this is why they are more likely to believe in fair labour practices.
Another reason for the difference could be around the idea of customer-centricity; a marketing tool that sways people to purchase something by highlighting its benefit to them.
If the younger generation believes 'sustainability' means 'fair labour practises', then that is a product benefit that benefits someone else, namely the person who made the garment, not the consumer. This, in turn, makes them less likely to purchase sustainably than older generations who believe 'sustainability' means 'longer-lasting clothing', which is a tangible benefit felt by the purchaser.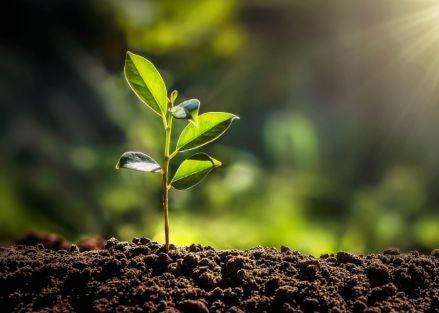 So who are the ethically sourced clothing UK trendsetters?
When it comes to owning sustainable clothing, the older generation are the trendsetters because they purchase more.
However, the younger generations are switching to clothing rental. This suggests they might be looking for new ways to shop sustainably than through outright purchasing.
The key here is that sustainability matters to people when it's framed in a way that directly benefits them. With most consumers looking for manufacturers to give them better sustainable options, it seems customers are happy for manufacturers to set the trends.
Ultimately, the true trendsetters will be environmentally friendly brands. Those that improve working conditions locally manage their supply chains and reduce their carbon footprints while convincing consumers of the benefits to them enough to care.
Or click to see the full Alexandra ethical workwear survey results.