Tencel fabric: UK shoppers want this sustainable clothing, but there's a catch
UK shoppers would prefer to purchase sustainable clothing, but only if the manufacturers make it within the country, results from a recent survey suggest.
The survey of 1000 UK residents, conducted by Alexandra Workwear, asked shoppers about their clothing purchasing habits. The poll asked them to consider how much weight they place on the sustainability of the clothing they purchase.
The results show mixed fortunes for Tencel fabric in the UK, one of the world's leading sustainable material brands, as UK shoppers like what it's offering but don't like where it's made.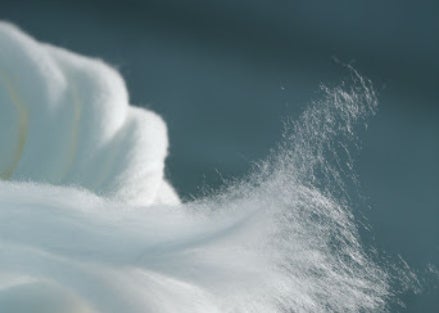 UK shoppers want sustainable options
The survey suggests some UK shoppers go out of their way to seek sustainable options, but the vast majority see the responsibility sitting firmly with manufacturers to improve their production processes.
While 76.4% of UK residents purchase clothing at least once a year, only 7.1% of them put environmentally friendly clothing as their primary reason for choosing the clothes they do. A result that at first appears worrying for brands like Tencel, who pride themselves on their eco-friendly offering.
However, the same survey also shows that at least 63% of shoppers are concerned about the impact clothing manufacturers themselves have on the environment. This result compares to 5.6% who disagree or strongly disagree that manufacturers should be held responsible.
From the UK public's point of view, the onus is squarely placed on clothing makers to shift their methods to become more sustainable. Therefore any brand that makes sustainable clothing gives itself a competitive advantage, which signals a win for brands such as Tencel.
How UK shoppers define sustainability
Longer lasting clothing, fair labour practices and recycled materials are just some things 'sustainability' tends to mean. Hence, the survey also asked shoppers to define what they understood by the word.
A staggering 50.2% of all respondents deemed 'sustainable' to be an umbrella term when applied to clothing, meaning a combination of all of the following:
Longer-lasting clothing

Clothing made with fair labour practices

Clothing made from recycled materials

Clothing that's 100% biodegradable

Clothing that has few or no chemicals used in its production
Such a wide-reaching definition shows most UK shoppers demand a lot from any manufacture referring to their clothing as 'sustainable'. It is, however, excellent news for Tencel, which manages to encompass all of those tenets in its manufacture to truly earn the 'sustainable' labelling.
What is Tencel fabric?
Tencel is actually a brand of sustainably managed fibres used in all kinds of clothing. Made through environmentally responsible processes, Tencel is made from a mix of beech and eucalyptus tree wood pulp processed into high-quality cellulose fibres. It can be used on its own or mixed with existing fibres such as organic cotton, polyester, acrylic, wool or silk, to improve its look, durability or functionality.
Tencel manages to hit every facet of the definition of sustainable to truly be a sustainable material:
Longer-lasting clothing: Tencel is made from natural fibres that are incredibly strong and very durable.

Clothing made with fair labour practices: Tencel is committed to providing safe and fair conditions for its workforce.

Clothing made from recycled materials: Tencel is made from 100% natural materials that can be either recycled or are 100% biodegradable.

Clothing that has few or no chemicals used in its production: Tencel is made from a mixture of eucalyptus and beech wood sourced from forests and plantations certified by the PEFC and FSC for responsible management

which don't require pesticides or irrigation and use less land and water than cotton production

.

The

closed-loop

product process

reuses the solvents used, minimizing the environmental impact of production.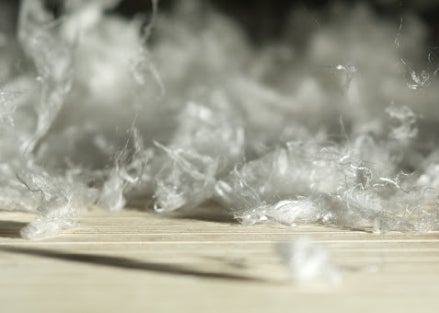 Tencel's raw material problem
While the Tencel material manages to hit every facet of what the UK public qualifies as 'sustainable' clothing, the survey also shows Tencel might experience a pushback about where it sources raw materials.
43.2% of the people are more likely to choose clothing made with locally sourced materials than 10.5% who are not.
While Tencel is manufactured in the UK, the eucalyptus tree raw materials it's made from are sourced from Australia, which means Tencel cannot claim to be locally sourced.
The survey results are likely due to a mix of environmental concerns around the carbon emissions during raw material supply and the pride in purchasing something made in Britain. The latter, being such an emotive issue, could put some off choosing Tencel over a UK-made, similarly sustainable rival brand.
About the survey data
The survey conducted by Alexandra serves as a good barometer of UK shoppers' current opinion because it consisted of 48% male to 52% female respondents, which is in line with the nation's makeup.
The results are dominated by the 45-64 age group, who comprise 50% of all respondents. This group is more likely to be swayed by sustainability in their purchasing decisions than other groups and likely skew the results towards their opinions. However, this is also the same group that doesn't place price above all other considerations when buying clothes and are therefore more likely to be the target market for the often more expensive Tencel.
Finally, the survey doesn't best represent the will of the young because only 3% of those polled were 18-24-year-olds. However, these are also the most likely group to have never bought their own clothes - presumably because their parents buy them - so they are unlikely to be the typical Tencel customer.
The future for Tencel fabric
Tencel is a brand that's likely to rise and rise in the UK as it's offering shoppers a genuinely sustainable product that accommodates what people care about when they purchase 'sustainable clothing'. As people tend to believe the responsibility to be eco-friendly is on the clothes manufacturers, Tencel is also likely to attract positive attention as a global brand 'doing its bit' for the world.
However, Tencel leaves itself open to competition because it doesn't source its raw materials within the UK. As people become more aware of their carbon footprint, alongside a growing emotive issue of "buying British", Tencel could eventually lose ground to home-grown alternatives.
Visit the Alexandra website to learn more about Tencel fabric.
View the ethical workwear survey results.