What to wear as a beauty therapist
Finding the right uniform when working in the beauty, hairdressing and spa industry can be tough. Many employees want to incorporate both style and practicality into their uniforms. Whilst your employer will likely provide a comprehensive guide to what you can and can't wear during work hours, this outlines what many workplaces in this industry would expect.
Why do you need a beauty uniform for your salon?
A professional and comfortable uniform is crucial for working within the beauty, hairdressing and spa industry. Here are some reasons why your business may benefit from having uniforms:
Your brand identity - Ensuring your staff wear uniforms can help create a memorable image for your business. A good first impression is key, so having all your staff wear similar colours, styles and fits will help create a consistent brand your customers will remember.
Comfort and style - Salon uniforms look stylish and professional from a customer's point of view and ensure that your staff are also comfortable during their shift.
Simplicity - Having a set uniform makes it easier on staff, because it stops them worrying about what to wear. It also allows you to ensure your staff look professional, which gives you peace of mind that they're representing your brand the way you want it to be.
Your image - As a beauty, hair or spa facility, the last thing you'd want is for your staff to have scruffy hair or chipped nails, projecting a poor image to clients. Maintain a positive brand image with a uniform and guidelines for personal appearance, care and hygiene.
Beauty tunics
Alexandra offers a variety of spa tunic options to make your business stand out. Tunics work well as spa uniforms and in salons and beauty centres to provide a hygienic and professional-looking uniform which can be worn by all employees.
The simplicity of its lines makes mandarin collars ideal for salons that need a unisex uniform, which is why this is one of the most popular designs for beauticians.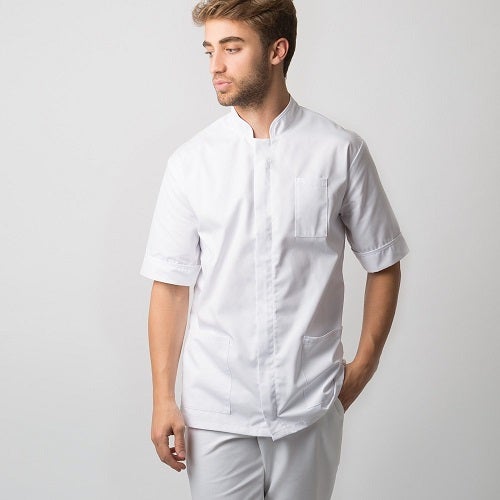 Short sleeves, a mandarin style collar and large buttons down one side. Asymmetrical style tunics show the vibrancy of your business by being so on-trend.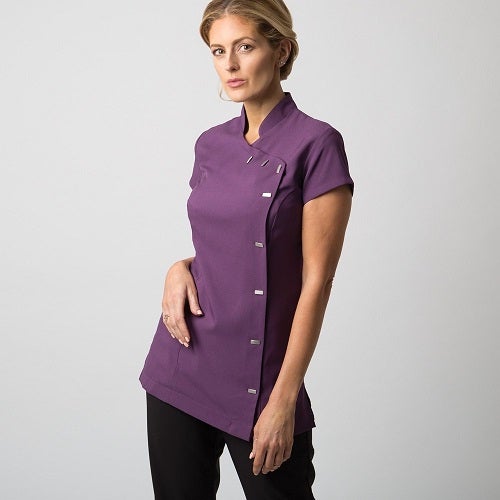 Smart lines of classic design meet contemporary cuts. Button-front style is perfect for salons that want the ease of something tradition with a nod to what's current.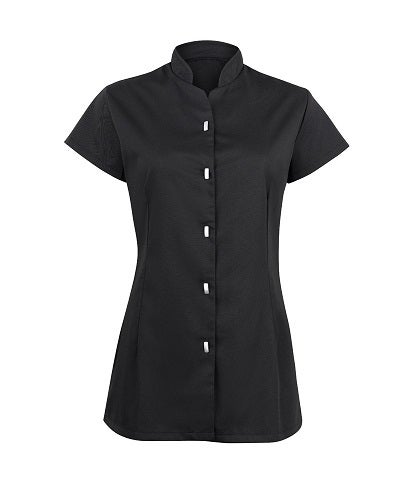 Trousers
When creating a uniform, there are many trouser options available that would complement a tunic. Options include bootleg, elasticated waist, slim leg or wide-leg trousers. All of these are available to purchase from Alexandra at affordable prices in both navy and black.
Fob watches
Keeping track of time is essential for staff in the beauty industry where monitoring treatment lengths and appointment times is crucial. Despite the ease of mobile phones to keep track of time, fob watches have become a more popular option and offer a more professional look for your staff.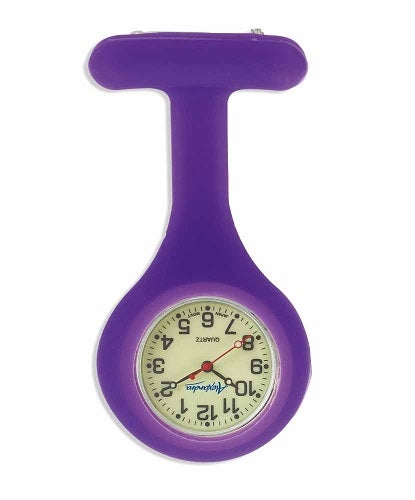 Footwear
Beauty therapists are often on their feet throughout the day, so it's important to have comfortable and practical footwear as part of your uniform. Ensuring that shoes fit correctly and don't rub and that they have enough grip to remain safe and not slip on a potentially wet floor, is vital for both your comfort and safety.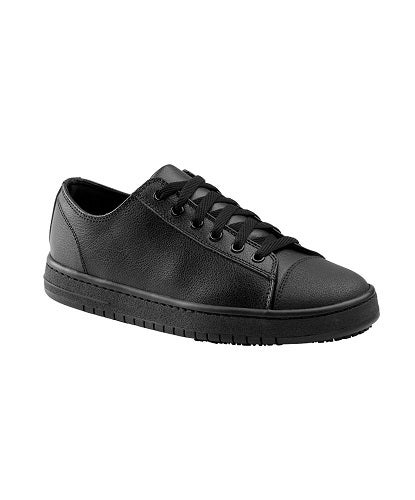 Where to source your new uniform?
If you're looking for high-quality work uniforms for staff in the beauty industry or any other profession, browse the wide selection of options from the Alexandra uniform supplier here.