Why ethical clothing manufacturers must change their packaging
UK and Irish shoppers are more concerned about the environmental impact of the packaging clothing manufacturers use than their eco-friendly clothing.
The ethical workwear survey conducted by Alexandra Workwear asked whether shoppers from the British Isles prioritise sustainable clothing over non-sustainable alternatives.
The results show that sustainable clothing is of little interest to shoppers, but they do have concerns about the eco-friendliness of packaging. This suggests that manufacturers who package their products more sustainably are likely to do well.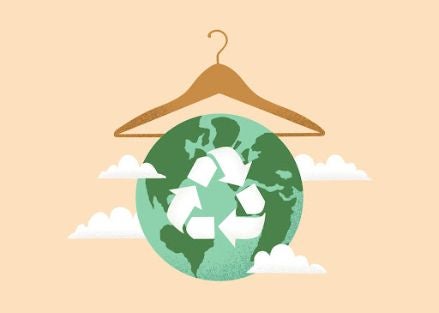 Shoppers are worried about manufacturers' impact
The Alexandra Ethical Workwear survey shows that the British and Irish public believe manufacturers of garments have more of a duty to consider the impact of their businesses than the consumers purchasing from them.
A majority of 63% of consumers either agree or strongly agree they're concerned about the impact clothing manufacturers have on the environment. Yet only 7.1% of the same respondents consider sustainability the most important factor when purchasing their clothes. In fact, sustainability ranks below 'Comfort' (32.7%), 'Price' (29.5%) and 'Quality' (19.7%) as a reason to purchase a garment.
Furthermore, when asked directly how important to them it is that a garment is sustainable, 59% ranked it from middling to not important at all.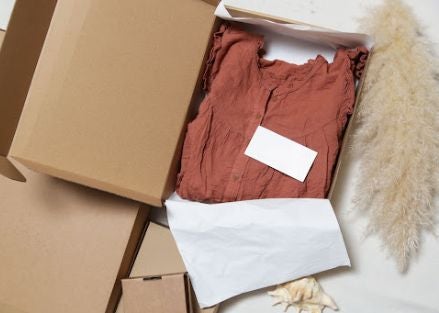 What can manufacturers do?
UK and Irish clothing manufacturers seem to have a sustainable fashion dilemma. Consumers simultaneously believe manufacturers need to do more to help the environment while not being particularly interested in purchasing sustainable products – which would be the obvious way for a manufacturer to become more eco-friendly.
Yet while the survey results pose a dilemma for manufacturers, they also suggest several solutions. A slim majority of shoppers are more likely to buy a garment made from locally sourced material (43.2%), so manufacturers could look to localising their supply chains to win customers. This would reduce their carbon footprint while offering a marketing opportunity likely to appeal to consumers.
Moreover, 95% of people who believe in locally sourced material also believe in good standards for workers. So any manufacturer who switches to local materials could also add value to their brand, and increase consumer interest by focusing on working conditions and trading under the Fair Trade certification standards.
However, the survey suggests the biggest concern for consumers is packaging, and this is where ethical fashion brands could offer the most significant improvement. 55.1% of consumers would choose a product over similarly priced alternatives if it used more eco-friendly packaging. So by adopting more sustainable packaging, we could find ethical manufacturers gain a lot of success.
Why is packaging the most prominent concern?
Packaging has become a huge talking point across all media channels over recent years, so it's no wonder it's at the forefront of people's minds. With TV shows such as Blue Planet II highlighting the plight of the world's oceans against plastic, non-eco-friendly packaging has become the single-biggest way a manufacturer can undermine their sustainable credentials.
The issue is perhaps best demonstrated by the UK's largest supermarket chains which all claim to be reducing their carbon footprint but arouse suspicion from consumers due to the sheer amount of plastic packaging they use.
Indeed, the survey results suggest 'sustainability' begins with a concern around plastic packaging. When asked What do you think "sustainable clothing" means? 51.8% of respondents chose either 'Recycled materials' (24%), '100% biodegradable' (14.5%) or 'Fewer chemicals used in the manufacture' (13.3%), which means that for the majority, increased sustainability equals less plastic.
What can be done?
Ultimately, the results for manufacturers are less severe than one might presume. Consumers are generally happy with the products manufacturers currently make but want to see them use more eco-friendly packaging.
Once a business has proven itself with its packaging, shoppers will want to see the products become more sustainable and ethical, beginning with the use of locally sourced sustainable materials. Sustainable clothing manufacturers must start with the packaging, but eventually, the fashion industry will have to change how they make their products.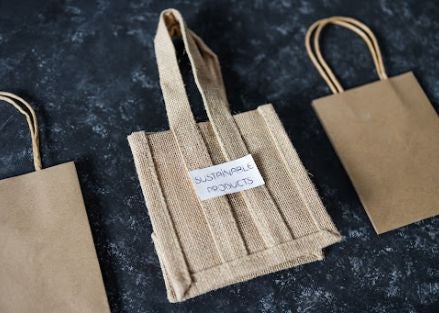 About the research
Alexandra conducted this research as part of our commitment to ethical practices to become a sustainable clothing brand.
Throughout 2020 & 2021, Alexandra expanded its eco-conscious offering by adopting the 100% natural Tencel fabric into our Boyd Cooper range. Boyd Cooper puts managers in control of their staff uniform by offering several personalisation options across a selection of healthcare tunics and hospitality uniform options.
Throughout the 2022 season, we're launching a range of new products made from 100% recycled polyester. These include a new businesswear suiting collection ideal for working professionals.
Visit our ethical workwear page for more information on our sustainable workwear.