Our online ordering solution is called Detail. It is a fully 'in-house' developed and maintained web platform based upon .NET technology and hosted in the Microsoft Azure cloud to guarantee security and availability for all our customers. Detail can be accessed on all types of PC's, tablets and smartphones.
A secure and intuitive platform, regardless of IT literacy, Detail provides our customers with greater visibility on their uniform and workwear inventory as well as the ability to self-serve. With Detail our customers can easily;
Create new orders
View and track the progress of deliveries
Arrange an exchange or return
In addition to the above, Detail also compliments our account management service, allowing customers to log in and manage their accounts at a time that suits them. This includes;
Running and downloading management reports
Wearer history
Viewing and downloading transaction history
Live stock reports
Order details (line by line)
Financial history reports
All of the reports can be simply downloaded as a .xml or .csv file and opened in MS Excel.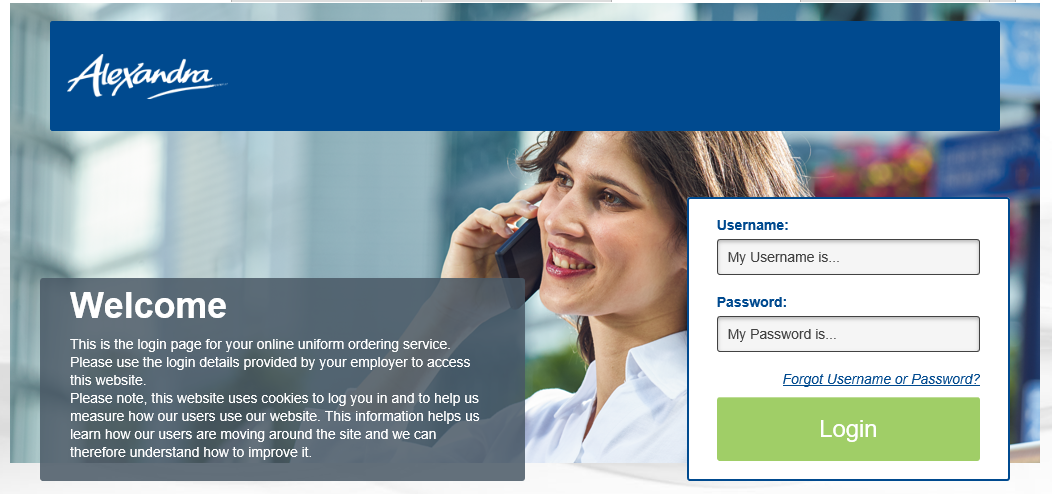 ---
The development and maintenance of Detail is all in house and therefore it can be customised by us to reflect a customer branding.
As part of contract implementation, Detail is fully adapted to the specific customer account and allows orders to be placed by an individual wearer or to be consolidated by ordering via an administrator to support purchase control.
We have a dedicated in-house IT Team who are there to support the customer as well as control and implement all internal and external requirements and ensure that we have the most up-to-date technologies and backup infrastructure.
Their services encompass network management, business systems and the implementation of customer e-procurement facilities.
In order to fulfil the above statements, each customer is provisioned with their own microsite and dedicated URL. The look and feel of the system being fully customised to align seamlessly with customer branding and imagery.
---
Once orders are placed, deliveries can then be tracked in partnership with our chosen logistics partners, DX.
Self-service account management is easy and intuitive with invoices and transaction history documents always available to be viewed and downloaded in a variety of formats.
In addition, there are several different ways in which Detail can be configured depending upon how much spend control and automation the customer requires around the ordering process and wearer entitlement. Our most popular method is called 'Lifecycle' whereby we assign the required workwear or uniform items into a 'wardrobe' which is then assigned to a job role.
We then assign a 'lifecycle' or wear period to each item which controls when wearers can replace items. Lifecycle also includes an approval process to manage exceptional circumstances if items are required which exceed the agreed allocation for whatever reason. Detail also offers a 'points'-based option and Personal Purchase – whereby wearers can optionally purchase additional items using their debit or credit card.
We can manage account setup in several different ways depending upon the customer's requirements. At a basic level, customers can maintain their employee records themselves, however we can offer more automated options if required.
Once orders have been placed, they will be securely passed to our ERP solution within a few minutes. As previously mentioned, the customer will benefit from regular status updates on their orders together with tracking information when their items are despatched from our Logistics Centre in Long Eaton.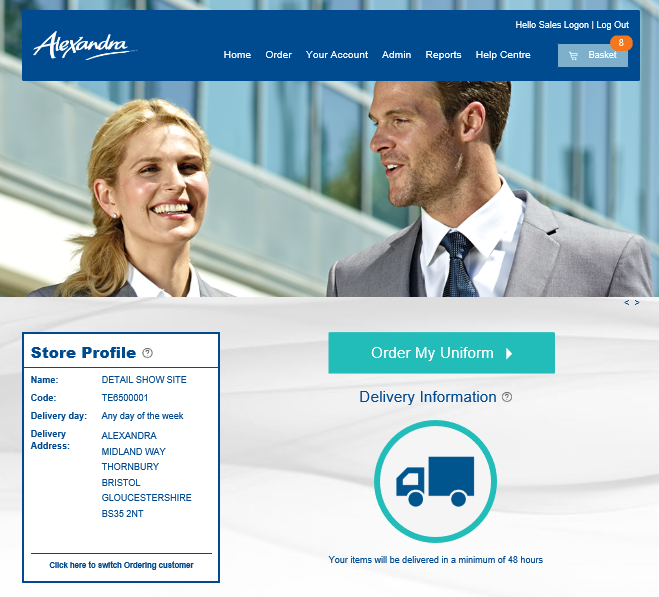 ---