Support every step of the way
Our clients are at the heart of everything we do at Alexandra. Whether you are a small business owner, multi-national company or government organisation, we adapt our services to suit you. From your initial sales consultation with us to the selection, implementation, after-care and account management you will receive from Alexandra, we concentrate on putting the needs of your business first.
Each business account is assigned to a dedicated Account Manager who will agree a suitable contact plan with you and recommend solutions that support your needs and objectives. These services include:
End-to-end Account Management & Client Services support
Electronic Data Interchange (EDI) and eCatalogues
Online ordering or access to our customised ordering portal, DUOS
Bespoke design, testing and production
Virtual sizing support
Sales forecasting and stock management reporting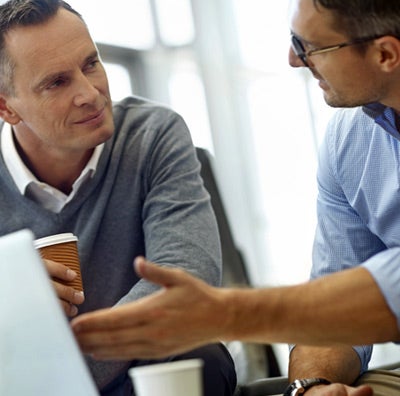 ---
Online Fit Advisor Service
Wearer Packs
Samples Service
Wearer Trials
Wearer Guides
Custom online ordering service (DUOS)
Forecasting and reporting systems
Electronic Data Interchange (EDI's)
eProcurement catalogues
Alexandra Product Information Feeds
Clear, accountable invoicing and account tracking
---
Hand Issue Service
With large numbers of staff, it can help to have Alexandra 'hand-issue' each wearers pack directly to your staff, on your own premises. Simply contact your Account Manager to recommend the best solution for your particular business.
---
Forecast & Reporting Systems
As one of the the UK's largest suppliers of workwear we pride ourselves on consistently achieving over 95% stock availability across our most popular catalogue products. We are able to do this because Alexandra has invested in an advanced demand forecasting system produced by TXT, an international supplier to the Fashion, Retail and Manufacturing sectors.
This provides our purchasing teams with crucial insight of demand trends to help us manage our manufacturing, supply and stock-holding more effectively. As a client of Alexandra you will benefit from improved stock management and visibility allowing us to work collaboratively with you and our suppliers to ensure we get the right products delivered, to the right people at the right time.
Electronic Data Interchanges (EDI's)
Alexandra are able to support our clients using a variety of Electronic Data Interchange platforms (EDI's) which can are used to eliminate the need for paper documents being exchanged between us, as data is transferred from system to system electronically.
EDI improves the speed of ordering, order entry accuracy and provides a positive cost benefit to all parties.
Your Account Manager and our Client Services team will consult with you and provide technical support to implement the most appropriate platform or file transfer method, and will agree the data and documents to be shared and how they will be maintained throughout. Once all the requirements are agreed, testing will take place to ensure that there is a smooth transition to using EDI.
E-Procurement Catalogues
Alexandra are able to support our clients who use eProcurement solutions to manage ordering and invoicing within their organisation. eCatalogue management systems work to maintain the quality of product information data and are configured to your organisations required format to support simple navigation for online ordering and payment. Products are presented in categories with attributes allowing quick navigation and search.
As a dynamic process, it enables us to quickly broadcast product and price changes, and introduce new items into your product catalogue when agreed.
eCatalogues improve organisational processes, bringing efficiencies through automation and procurement control. Your Account Manager will discuss these options and can recommend solutions fit for your requirements.
---
Clear, Accountable Invoicing & Account Tracking
Alexandra can provide a choice of invoicing options to suit your organisation. When you set up an account with us, your advisor will ask you how you would like to be invoiced:
Individual invoices against goods despatched
Individual invoices segmented by each delivery address
Invoices matched to your approved Purchase Order
Consolidated invoices - weekly, monthly or on your chosen day or date to a single billing address
We can provide invoicing via email, post, EDI or CSV file. If you need to change your invoicing preferences at any time, simply discuss your requirements with your Account Manager.
---