Alexandra looks to the future with new PPE team
Multi award-winning workwear company, Alexandra, has recruited a dedicated team with over 65 years combined experience to put an enhanced focus on its PPE portfolio.
The team is being led by Diane Buckley who has returned to the company she enjoyed a 15-year career with before leaving to manage the South West and then national accounts for a major medical PPE supplier.
Diane is leading the new team as Head of PPE Sales and said: "It is a joy to be back and with such an exciting product development role.
"PPE is far more than just masks and aprons. It's vast. In terms of gloves alone, I can think of 19 different types for various industries alone. But more importantly, PPE is a requirement, and if you don't have it you cannot work.
"Our aim is for Alexandra to provide everything you could need in terms of workwear and PPE in one succinct offer. One hundred percent top to toe, all in one invoice, all from one supplier."
Alexandra, which is headquartered in Thornbury near Bristol, has been designing and manufacturing garments since 1854 and is the UK's leading supplier of uniforms to the healthcare, hospitality, catering and other industries.
The company transformed its operations during the Covid crisis - recently securing the prestigious Healthcare and Pharma Supply Chain Excellence Award in recognition of its response to the pandemic.
In a matter of weeks, the business was turned around with over 90 per cent of manufacturing capacity in its UK and international factories being switched to producing scrubs for the NHS.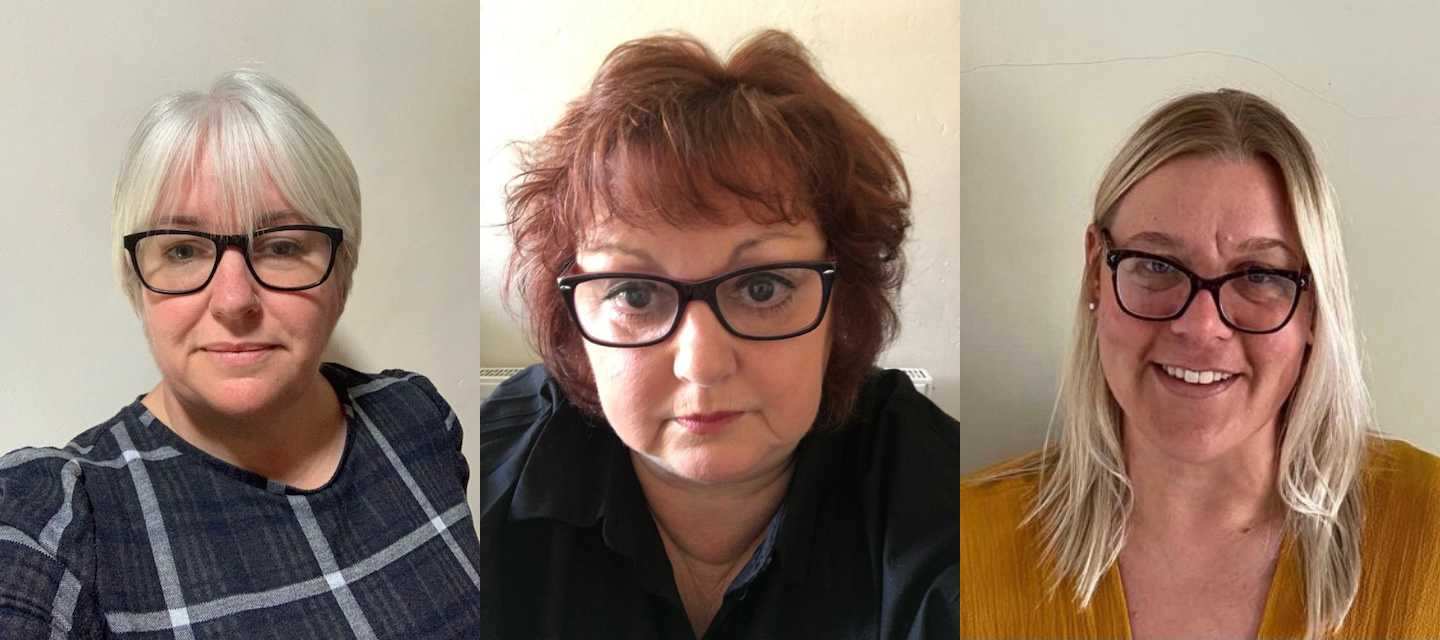 Alexandra also marshalled and expanded its extensive supply chain network to source millions of pieces of PPE such as masks, nitrile gloves and aprons to support frontline NHS and care workers. It is now a Tier One PPE supplier to the NHS in England and Wales.
That process led to the strategic decision to establish a dedicated PPE division within the company to further develop an extensive, quality PPE portfolio tailored to the needs of customers across all market sectors.
"Before the pandemic, Alexandra had a light touch in the PPE market but over the last 14 months we have built on our extensive UK and international supply chains to ensure we can quickly source, approve and move quality PPE product largely for frontline NHS staff."


- Di Buckley
Diane added: "We have done that in an award-winning way, a way that follows the amazing Alexandra customer service ethos, a way which we are now developing into a full offering to all our customers."
Working with Diane is Sandie Morris and Eve Jenkins as PPE Account Executives, both recently having joined the Alexandra family, both have a great knowledge of the industry, as well as a new internal Account Executive.
Much of their role will involve visiting potential and existing clients – in a Covid secure way - to understand and identify their PPE needs so a tailored offering can then be produced for each customer.
Diane added: "An important part of being in PPE is building up a relationship with the HSE officer, who can give you a first-hand look at the equipment being used. Some will take you around the factory so you can see what employees are wearing, giving you a level of insight which you just can't get over the phone.
"We might identify that they're using a glove in an area where it's not required, which is an additional unnecessary cost. Often, we go onto a site and find they have four or five different pieces of equipment all with the same purpose, which we can consolidate for a volume-based saving."
The team have also been sharing their expertise with other parts of Alexandra, including their award-winning contact centre made up of almost 30 colleagues. Diane has just started running training sessions to teach them about different PPE, to increase understanding of aspects like certification, job role and comfort to better advise customers.
Rebecca Jones, Global Sales and Commercial Director at Alexandra, said: "The challenges the NHS faced in response to the global pandemic put PPE at the forefront of our focus at Alexandra, and we want to support all our customers across many industries in fulfilling their strict PPE requirements.
"Diane has built up a reputation across our industry as an incredibly passionate individual with an unrivalled expertise in PPE. I'm delighted she's back with us at Alexandra, and couldn't think of a better person to lead our team and cement our strength in the PPE marketplace."
For more information about Alexandra, please visit www.alexandra.co.uk.
To shop our range of hospital PPE, click here.